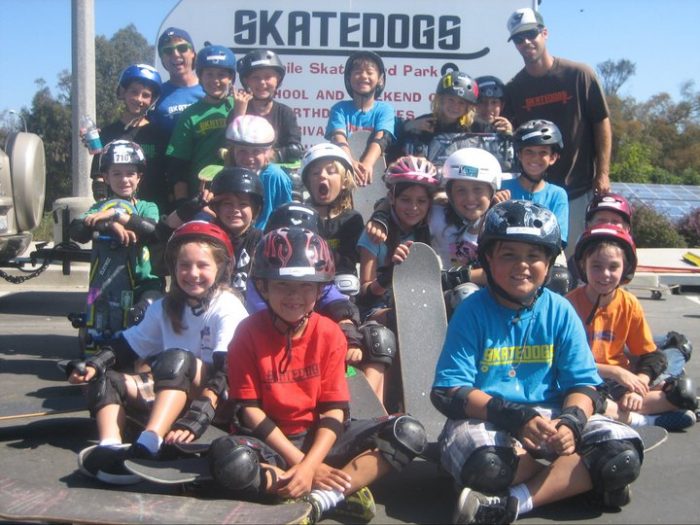 SKATEDOGS MOBILE SKATEPARK
Our goal is to advance the skateboarding skills for people of all ages and ability levels in a fun and safe environment. We have been providing private lessons all over Southern California since 1999 and in 2008 we launched our spring break and summer camps, after school classes, demos, and birthday parties. We believe that everyone should learn how to ride. It's a great way to meet people, to stay in shape, and most importantly, to have fun!
SKATEDOGS SKATEBOARD COMPANY
We don't just want kids to like their skateboard; we want kids to LOVE their skateboard! Everyone has their own style and we want kids to embrace that and express themselves not only through their skateboarding, but also through the board that they are riding. That's why we created our skateboard customizer. 
Even more important than the way a board looks, is the way a board functions. Simply put, a low quality skateboard will result in kids getting frustrated and giving up before even giving skateboarding a fair chance. Many parents don't know what to look for when shopping for a skateboard. That's why you got us! Click here for the 2-minute crash course and learn what to look for when shopping for a skateboard.